5 critical elements you must analyse when buying a property
A lot of clients/friends/family shared with me that they often heard statements like "buy new launch better than resale." , "leasehold definitely better than freehold", "high floor better than low floor", 'first mover advantage" etc from various sources. Different agents might selectively extract or compare data to fit the narrative. The fact is, though Singapore is small, no one unit is homogenous (same) let alone comparing just on one specific attribute and using it as a 'rule' across the board.
Having said that, here are 5 key pointers to take note when choosing your properties:
1.Unique Selling Point or What is Around it
Eventually when you wanted to sell, buyers who wanted to stay in same area will start off by comparing the various condos in the area. So, what makes this condo stand out? is it the only condo with full facilities around? Brand new? Closest to MRT? Quietest? Quantum/Price point (ie. The selling price)? Efficient layout? – While comparing PSF is a start, it is important to dive deeper to look at the floor plan because there could be chargeable space that might not be as utilisable like planter, bay window and larger balcony space. E.g. 2 bed, 2 bath in Upper Bukit Timah vicinity.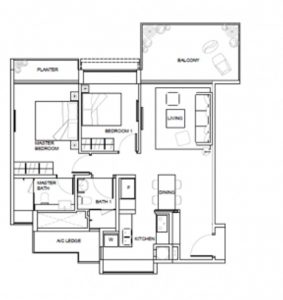 2.Dynamics within the Project
Eventually when you are selling your unit, you are not just competing with the condo around you but within your condo as well. It is important to understand what will make a buyer choose your unit over the other – facing/view? Quietness? Unit number (#08-88 vs #04-44)? Layout? Distance to certain facilities?
For new launch you would want to find out how many percentage (overall project and/or unit type) has been sold and the corresponding price they are sold. This is vital because while many agents will drum up on potential increment of the balance units, there is also a risk of potential drop of prices from the developer to move units for cashflow or to avoid the ABSD as it approaches the 5-year mark.
For resale property, you might really want to know the recent transactions, the facing, which level and the price they were sold at and what else is on sale now, the selling price and their attributes.
3.Supply & Demand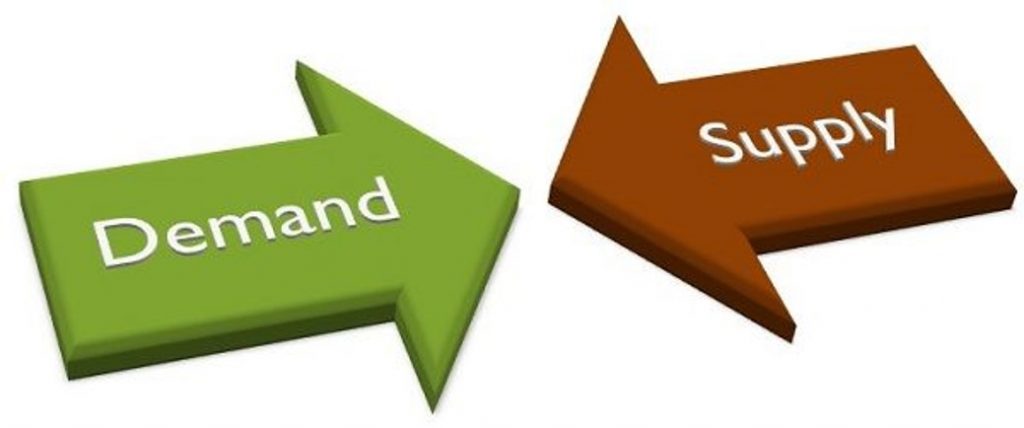 Ok…not diving into the comprehensive economics model here. But a simplified way to look at is if there are considerable good capital appreciation and rental yield of the condos around the area.
For future demand, it is good to identify who will be the potential buyers be for that particular unit e.g. buyers for a 3-bedder own-stay unit could come from BTO HDB flats that will reach MOP within the vicinity (usually for family unit, once they are used to the area and/or If the caregiving needs are already catered for) or surrounding region where the HDB upgraders would like to move closer to good primary schools or the City (e.g. Bukit Panjang to Bukit Timah or Clementi).
For future supply, beyond knowing point 1 above, you might also want to note if there are upcoming Government land sales and/or Enbloc, condo going to TOP as well as Executive Condo that might reach MOP around the area.
4. Transformation – when, what, where, how?
We are fortunate that in Singapore, URA provides very clear indication of upcoming Government Land Sales as well as a Masterplan for future land use (note that the government will refresh the plan every 5-year while amendments can also be made at any stage). While every showflat salesperson will be eager to highlight the transformations happening in the proximity, it is important to dive deeper to understand its impact.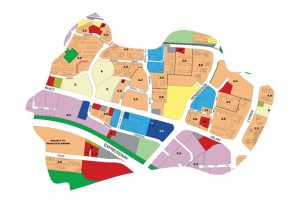 What?
Shopping malls and new train stations are often positive changes that makes the estate more desirable with more convenient and accessibility given to the resident.
There are also transformations that might not be that positive as well – imagine across your 'river view' unit you will get industrial park/hospital belts in 5-10 years' time coupled with a likelihood of a 2-3 years of construction
When?
Some transformations will come sooner than later and it is important to note how it will link up to the new launch's TOP as well as your exit timeline that you are looking at.
E.g. Greater Southern Waterfront starting with the former Keppel Country Club slate for potential land sale in 2022 VS transformation of Paya Lebar Airbase which is slate to move out only in 2026 OR the Brickland MRT station between Choa Chu Kang and Bukit Gombak which will come in mid 2030s.
Again if your exit strategy weighs very heavily on the transformation that will take place, the when will be of significant difference.
Where?
A new shopping mall which is in front of the unit you desired – You will have the convenience in maybe 3-5 years but you would have to bear with potentially construction noise for 2-3 years (especially the first 6 month when piling of the foundation takes place) and/or risk a significant lower rental during the construction period – after all, tenants who are looking to stay for 1-2 years would only look at the noise and dust they would have to bear and with it, a lower rental.
The Greater Southern Waterfront will be an exciting development along the coast that might boost capital appreciation for nearby property but it might also take away your current 'sea view' as well if you are staying at Pasir Panjang area. Be mindful to know if the pricing you are buying factored in the 'going to be gone' sea view.
5. Numbers Numbers Numbers
This would be the most important element and good to get the information (if applicable) of within, around in the same Estate, District, Region. These numbers (not restricted to and definitely not all might be relevant):
Rental yield, rental amount for unit types, resale prices, purchase prices, Capital appreciation, land sales prices, maintenance fee, Current price and previous sold price in the project.
Ultimately, when you are exiting/selling your unit, most buyers will do the comparison and look at the difference as well.
CONCLUSION:
A home is a huge purchase and it is important to make an informed decision about your purchase. Most importantly, have a crystal-clear expectation and your financial position before embarking on this journey. Happy to assist if ever you need. =)